Here's the newest install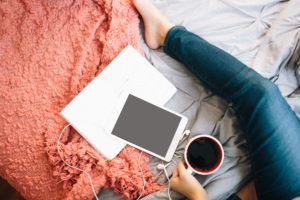 ment (interesting blog about this word) of my mission to execute one marketing strategy per day for 30 days. To see the earlier post, click here.
Thurs 7:30pm
Exhausted. Daughter talking to me nonstop about Fireman Sam while I try to do my one action. It's a small one, took forever, but it's done: I added a few more tags to a few more posts about my recent blog to get extra visibility.
Friday 12:30
Today I want to concentrate on getting more reviews. I find a helpful blog post on beta readers at writingbytheseatofmypants, and begin with a suggestion to join absolute write. I find it difficult to navigate and spend about twenty minutes signing up, looking around at forums, and finally, sending an email to find out how to post and where the beta-reader forum is (never receive an answer). After some reading through comments, this did not seem like the way to go for results, so I decided my one action today would be scheduling a Kindle Countdown Deal for THE PATRONS, which I am going to keep exclusive to amazon right now, though I'll be experimenting with taking my books wide, across all online platforms, soon. I even submitted a bookbub; who knows—maybe I'll get lucky?
Monday 9:45 am
Yes, that's right. It's Monday. Despite all the big talk, I did nothing (besides listen to podcasts) for my marketing this weekend. I have always taken weekends off, and this weekend was especially important in our family, plus, I really wanted to get settled in the new place. But, I said one initiative every day, and I did not exclude weekends. So, that means three actions to do today. Argh. I start with some sites for advertising my next KDP promo. Checking in on my progress, I have sold another copy of The Patrons, so somebody's seeing my titles; something is working…A bit of a boost to get me through what's going to be a crazy day.  Subbed to ENT on 11 January 2016 as Literary Fiction, and submitted to bargainbooksy for a free edit listing; if don't get it by end of next week, will go for paid for literary fiction. So that's one marketing initiative done. Two to go—and didn't even write yet! Need to get this all moving quicker…What I'm going to do for my second action is watch this webinar on marketing funnels I wanted to watch last week . . .
The webinar was way too general; get reviews before you launch it officially; well, duh. But how? Pretty disappointing, and then they try to get you to buy a $500 package. Oh well, New Yorker or not, I wasted half an hour. Did make me think again about bloggers, so I guess it wasn't a complete loss, and accomplished some other tasks while I was listening, including scheduling a kboards listing for the upcoming PATRONS promo for $20 ($29 AUS).
Still one more initiative to complete this evening.
7:30 p.m.
After lots of reading and listening about Facebook ads, this seemed like a good time to get one up: I looked at some of the stats available to see if they would be useful for my ads: my likes for Diary of a Working Girl; 81% women, 40% 18-24 in US, Mexico and Phillipines; 2am and 7am peak times. Sat 9:01 seems to be a good reach for my posts. It quickly became clear I'd have to do more homework on this, so I switched over to the amazon ads platform I've been hearing such mixed reviews about (what's with us always trying to be the exception?).
Here's what I wind up running:
300 x 250, which places at right mid page
HEADER:
Liked Beauty & The Briefcase? You'll Love Diary of a Working Girl
TEXT:
Diary of a Working Girl begins the much-loved story of romance-a-holic, Lane Silverman. "Readers will simply love Lane" –Booklist
I sign up for $100 (the minimum) over remainder of Jan through end of Feb, choosing the option to spread out the spend, which isn't as scary as it sounds to someone like myself with minimal budget, as you can stop any time, even if you've only spent 50 cents.
I chose to list on these product pages:
Shopaholic to the Stars: A Novel
Shopaholic to the Rescue: A Novel
Beauty & the Briefcase
Teen Favorites Double Feature (Beauty and the Briefcase, Teen Spirit)
Breathe In. Breathe Out.
JUJ Hilary Duff Women's Tank Top by JUJ women tank
Love Handles (A Romantic Comedy) (Oakland Hills Book 1)
Thirty-Two Going On Spinster (Spinster Series Book 1)
Catchup complete . . .
Tuesday 12 Jan
Don't give up when it's all too hard. This is my mantra for today. My Facebook ad was rejected because I put BEAUTY & THE BRIEFCASE in caps. Not sure how it will stand out as a title without caps, but now I have to create a whole new ad, because they don't have it setup so you can just edit the mistake the ad was rejected for. Wonderful. At least I noted what I did. Also, Bookbub rejected my listing as they said it had been listed at a cheaper price in the past 90 days, which it was not—not from the day the new promo is to start anyway. Hmmmm. Wrote an email query. For FB, I redid the ad, added Love Handles (A Romantic Comedy) and and Thirty-Two Going On Spinster (Spinster Series Book 1), both of which I'd never heard of but were recommended as top chick-lit and had tons of reviews, so the idea is that ads placed on those pages will get me some exposure. So, technically my one marketing action for today is a repeat of yesterday's . . . For some brownie points, I post a query on KBoards about a good audiobook narrator to get a headstart on a future action.
Wednesday 13 Jan, 6 a.m.
Wake up a bit early today to edit and publish the next segment of this post. Get through ¾ before the kids are up. At 9:30 I finish edits. Now I need to add an image, which thankfully, I have from last week's effort. And publish. Done. And much quicker, too, as I remember all the wordpress how-to's because I'm not rusty.