Twisty Psychological Thriller Review: All the Beautiful Lies by Peter Swanson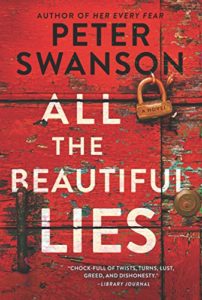 Peter Swanson is a top psychological thriller writer from before it was a thing. Even better, he writes great stories, with a literary feel (read: quality, immersive writing; not show-off stuff). Love, love, love. His characters are seriously flawed. You'll be shocked by the ending. Guaranteed. I've read all his books.
Read it? Let me know what you think.